YSTRAL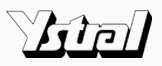 As an experienced and innovative producer of advanced mixers, dispersers and processing systems, Ystral offers complete systems
and tailored equipment for a variety of processing tasks.
Read more about Ystral gmbh »
LIGHTNIN

Has over 85 years of unrivaled experience in fluid mixing technology, process knowledge and impeller inovations. Lightnin®, an SPXn brand enjoys a global reputation of durable, long lasting mixers and agitators.
Read more about Lightnin® »
STERIDOSE

Is highly specialized in design, development and manufacturing of aseptic magnetic driven mixers and enhanced pharmaceutical tank accessories. Registered trademarks are Steriflange®, Sterivalve®, Sterisample®. You can read more about the most used and original Sterimixer® »
STATIFLO
Statiflo Int. Ltd.is the pure designer and innovator of static mixers and the technology thereof. Through experience and inspiration Statiflo strengthen its reputation as the leader of static mixers worldwide. Read more »
MICROFLUIDICS

Microfluidizer® high shear fluid processors are the gold standard in nano-enabled applications for uniform particle size reduction, cell disruption and nanoparticle creation – with scale up guaranteed. Discover why a number pharma and P&P companies innovate their products with Microfluidics technology. Visit Microfluidics »
MASUKO SANGYO

Manufacture and deliver Ultra-Fine grinding machines such as Micro-Meister, Ceren-Meister and Supermasscolloider. Mills and Grinders that can process raw materials into smooth paste, mfc or nfc.
Visit Masuko »
WINKWORTH

This an important link to you who have to deal with powders, solids and non fluent pastes and similar. We and Winkworth Machinery Ltd. help producers in this area were uniformity and consistency is important when mixing granules, powders, pastes and gums etc. Read more »
APV

APV®, an SPX brand, supplies the food, dairy, health care and pharma industries with innovative blending and mixing units. For viscous multi purpose blending of soft ingredients, we can select the most efficient APV® unit for your application. Visit APV »
HOELSCHERTECHNIC-GORATOR GmbH
Is the manufacturer of GORATOR® – The dynamic processing unit for defined solid sizes (in millimeter) and stable solid-liquid mixtures.
This at high continuous flow rates which are is common in CPI and P&P industries.
Visit HTG-Gorator® and read more.
AMA-MAHLE FILTRATION
amafilter within the Mahle group provides a unique spectrum of engineered filters and separation systems for solid-liquid applications.
Typical installations we work with and improving are for edible oil, sugar, beverage, coating, ink and refinery industries. Read more »
RUSSELL-FINEX
From Russell-Finex Ltd we offer a wide range of vertical and horizontal Self-Cleaning filters. The oversized "dirt" material is pushed to the sump
and can be removed automatically without stopping the filter or process.
Visit www.RussellFinex.com
HIELSCHER ULTRASONIC
Hielscher ultrasonic devices are in use worldwide as lab- and pilotmixers, high shear mixing equipment, full-size in-line homogenizers or particle mills. Read more and visit Hielscher Ultrasonic GmbH
AMK
Aachener Misch- und Knetmachinenfabrik manufacture very special kneaders for extreme heavy applications such as hot melts and high gravity materials. Visit AMK »
KOMAX SYSTEM INC.
Static mixers for special applications such pulp bleaching and crude blending. Komax in CA has developed a silent Stem Heate. Read more about Komax technologies »